Federal and state agencies can access Veterans Engineering services and leverage the full strength of our capabilities through a wide range of easy-to-use government contract vehicles.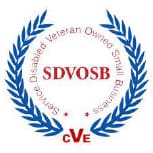 SDVOSB Sole Source Contracting
Veterans Engineering is a certified service-disabled veteran-owned small business (SDVOSB). As a SDVOSB firm, we can receive sole-source federal contracts of up to $4 million. Such contracts do not have to undergo the normal competitive acquisition process. Instead, Veterans Engineering and the federal agency can negotiate the contract terms.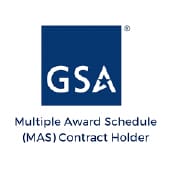 GSA Multiple Award Schedule (MAS) (also known as GSA Schedule or Federal Supply Schedule) is a long-term governmentwide contract with commercial firms providing federal, state, and local government buyers access to commercial products and services at volume discount pricing.

GSA Enterprise Infrastructure Solutions (EIS) is a comprehensive solution-based vehicle to address all aspects of federal agency IT, telecommunications, and infrastructure needs.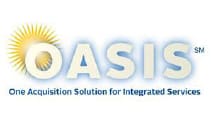 GSA's OASIS Tier 3, Best-in-Class (BIC) solutions make procuring complex professional services expedient by maximizing streamlined acquisition processes.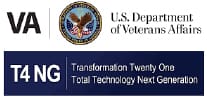 T4Next Generation is an enterprise contractual solution covering a wide range of IT and health IT services, including program management and strategic planning, systems and software engineering, enterprise networks, cybersecurity, and operations and maintenance.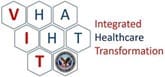 The US Veterans Health Administration (VHA) established the 10-year, $1 billion Integrated Healthcare Transformation (IHT) indefinite delivery/indefinite quantity (IDIQ) contract to bring in healthcare and professional consulting services (health system transformation and innovation, implementation and operations support, and health care business enabling services) that support VHA.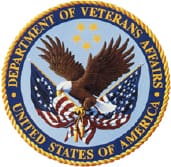 National Biomedical Contractor Support Services Delivery IDIQ
This contract is to provide technical and professional support to Biomedical Engineering departments at Department of Veterans Affairs (VA) medical centers, outpatient clinics, VISN offices, and the HTM Program Office to accomplish corrective and planned maintenance, professional Biomedical Engineering services, and project management work.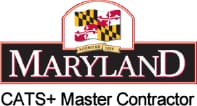 The Maryland CATS Master Contract, effective through April 21, 2028, enables Maryland government agencies to procure IT consulting and technical services in a timely and economical manner by issuing task orders specific to their needs.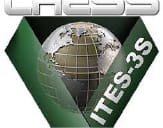 ITES-3S is a $12 billion Indefinite Delivery/Indefinite Quantity (IDIQ) contract vehicle structured for the U.S. Army, Department of Defense (DoD) and all other federal agencies to acquire reasonably priced, enterprise-level commercial IT services and solutions.

This government-wide acquisition contract (GWAC) helps federal agencies meet socioeconomic goals while helping small businesses grow. CIO-SP3 Small Business's Service-Disabled Veteran-Owned Small Business (SDVOSB) Concern Procurement Program allows procuring agencies to set acquisitions aside for exclusive competition among SDVOSBs and to make sole source awards of up to $20 billion to SDVOSBs.